Remember, remember always, that all of us, and you and I especially, are descended from immigrants and revolutionists."
― Franklin D. Roosevelt
Family Visas
If you want your future spouse to have a permanent residency in the United States, you will need to: Be a United States Citizen.
Citizenship
The immigration system triggers anxiety and uncertainty, and even fear and heartbreak. Whether you face deportation and potential separation from your loved ones, starting a family through an international adoption, hiring your perfect employment candidate from overseas, or fleeing persecution, we can help you.
Family Law
Divorce, custody, and child support issues are emotionally challenging issues. While we understand that a breakup is not easy, we try to help you to go through this process compassionately.
U-Visas
This Visa that can give you the possibility of legally stay or enter to the United States for a period of 4 years, if you meet the requirements. This Visa is temporary, but it can give you the possibility of obtaining a green card. It also has can allow you lo "waive" some situations that usually make you inadmissible to the United Slates.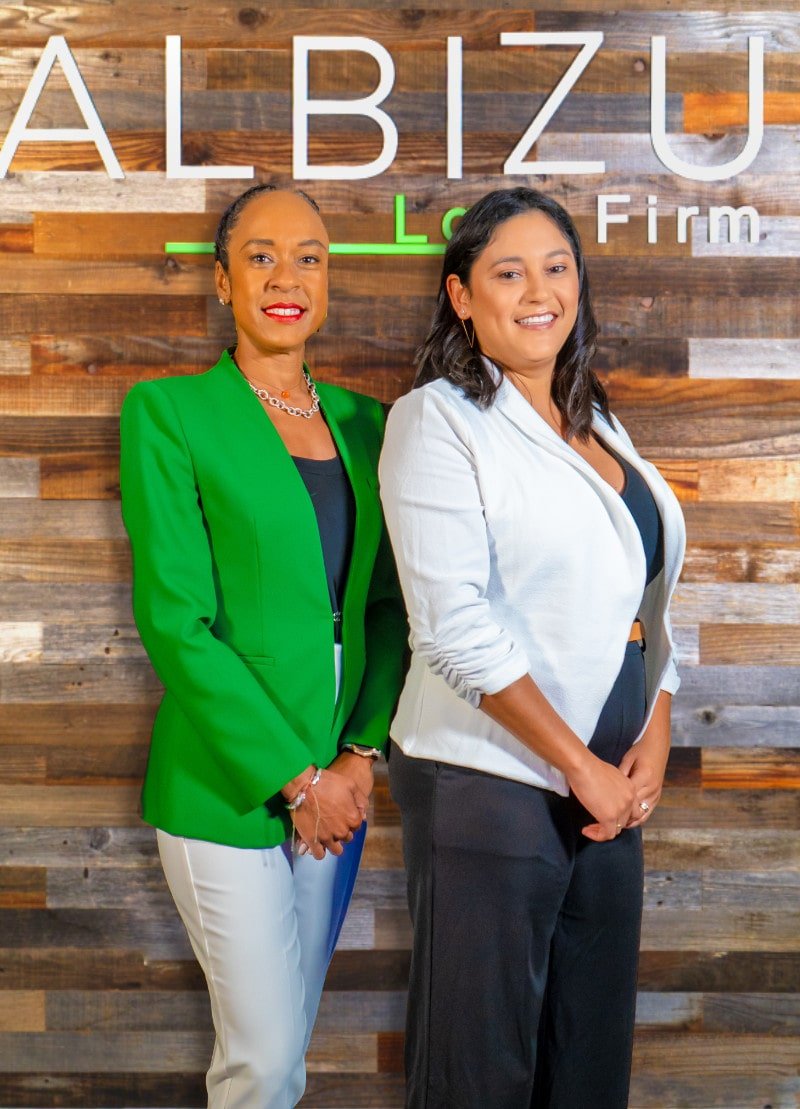 WELCOME TO
Albizu LAW FIRM
For more than six years I've been advising clients ranging from individuals to small business. I enjoy practicing Immigration law and helping clients through these complex legal issues with practical advice and clear strategies. If you want a consultation, contact attorney Iris Albizu now.
How can I help you?
With affordable and custom legal representation, I advise clients in immigration issues from how to bring a loved one to legally enter and stay in the United States, as to how to help your business to comply with responsibility with the immigration laws. My legal service is pro-active and personal, giving to you the confidence of being well represented. As married with a foreign national, I understand with sensibility the frustration that sometimes overcome with the overwhelming immigration system.
18 YEARS OF EXPERIENCE IN LEGAL CASES
We have helped our community!
Immigration policy should be generous; it should be fair; it should be flexible. With such a policy we can turn to the world, and to our own past, with clean hands and a clear conscience.
"Do you know what a foreign accent is? It's a sign of bravery."
FREQUENTLY ASKED QUESTIONS
"Every aspect of the American economy has profited from the contributions of immigrants." "A child on the other side of the border is no less worthy of love and compassion than my own child." "No one leaves home unless home is the mouth of a shark." "When you get to know a lot of people, you make a great discovery.


La mediación en el divorcio se presenta como una alternativa al proceso tradicional en el que dos partes suelen contratar abogados y litigar en tribunales. Ofrece una...
Working With Excellent Attorneys
Get Legal Advice
Post a question and get legal advice direct from our experienced lawyers.
Document Reviewing
Get a thorough review of your legal documents by an attorney.
Payment Plans
For your convenience, payment plans are available.